Lightning-fast, highly-reliable
push notification delivery
Worldwide, cross-platform push notification solution
Trusted by 15,000+ companies worldwide
Mission-critical notification delivery at your service
Highly-Reliable
A dedicated MQTT connection on Android boosts
immediate delivery rates for time-critical notifications
Worldwide Delivery
The only cross-platform notification solution that can deliver notifications worldwide, including China
Blazing-fast
Consistently achieveing < 1 second
delivery speed for connected devices
Cross-platform
Support for native mobile, web, and
hybrid development technologies
Pay as you grow
A simple and transparent pricing model,
suitable for both startups and enterprise
Auto-Scaling
Auto-scaling backend infrastructure
to support your growing user base
Cross-platform support for popular app platforms
Persistent connectivity
A lightweight, battery-efficient protocol called MQTT drastically improves notification reliability on Android and makes it possible to deliver to AOSP and non-GMS devices
Pub/sub topic messaging
Subscribe users to topics and publish notifications to multiple recipients based on app-specific criteria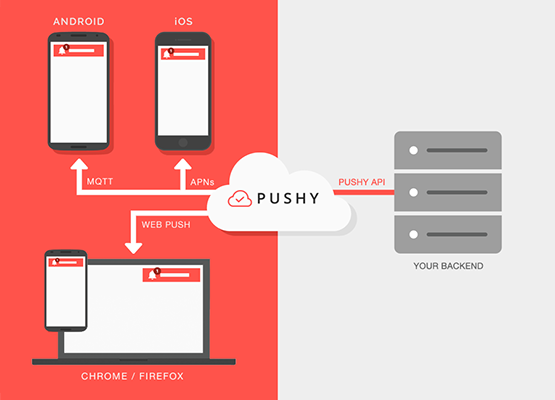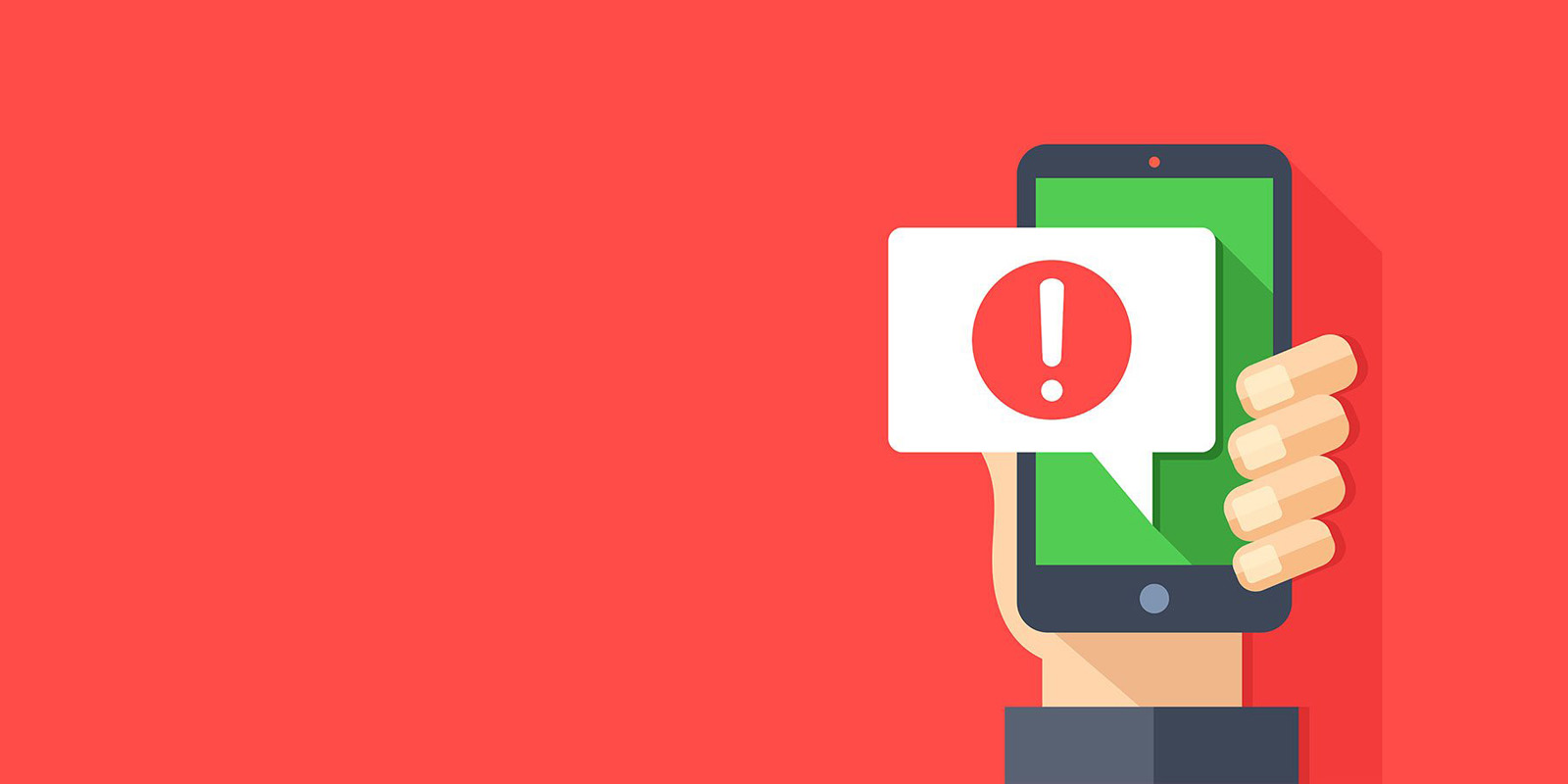 Pushy Enterprise
Our enterprise-grade, managed/on-premises notification solution, offline-capable and backed by an uptime SLA and 24/7 high priority support
Learn More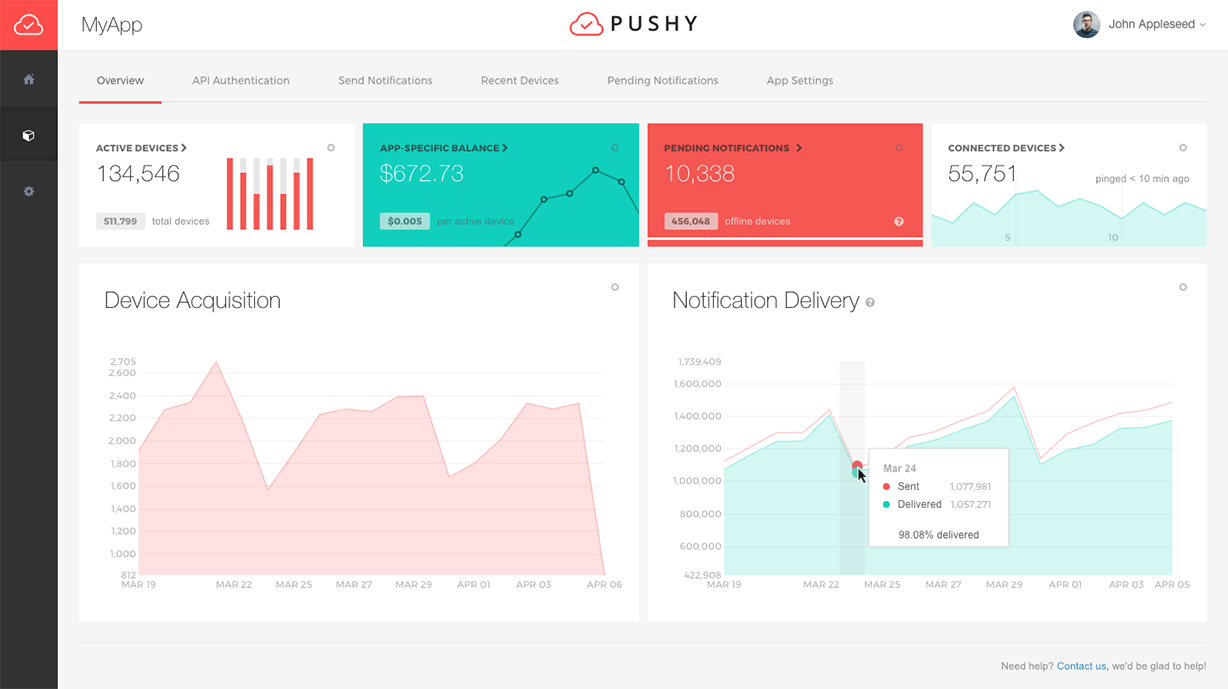 Track notification delivery and user activity trends
Gain valuable insight into your app's notification reliability and user retention using our state-of-the-art dashboard
Insightful metrics
Visualize your app's daily notification sending and delivery rates, user acquisition, and more
Powerful tools
Send beautiful notifications directly from the dashboard, targeting specific devices and/or Pub/Sub subscribers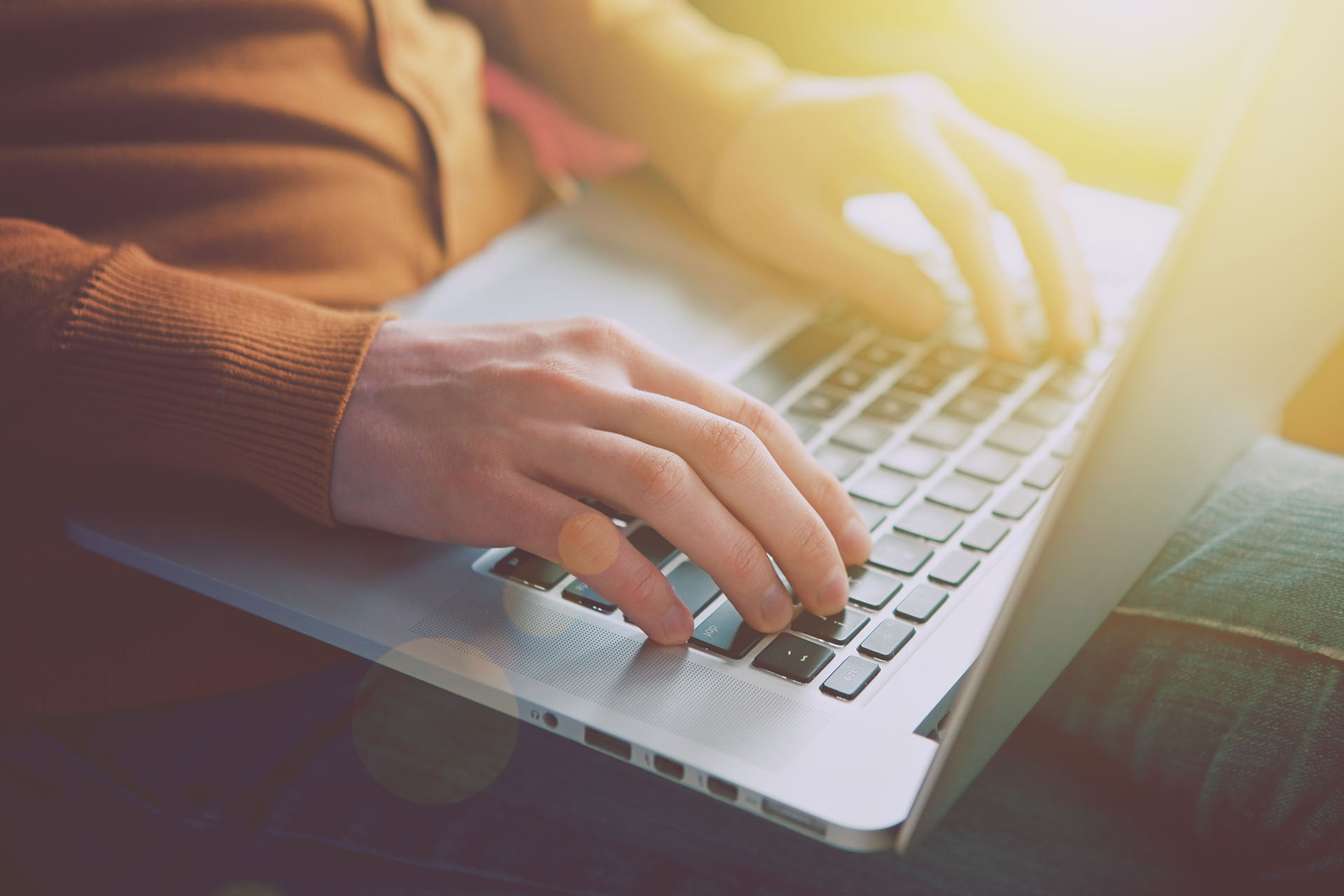 Some companies we've
had the pleasure of working with



"Pushy Enterprise has proven to be a reliable, easy-to-integrate solution for delivering push notifications to our customers in mainland China. We currently use it side-by-side with other push notification services for the rest of the world, and so far it lived up to our standards regarding performance and stability."




"Our experience with Pushy in the past five years has been good.
The service is reliable and fills the gap we have with GCM / FCM not working in China."




"We've been using Pushy for the past three years for in-store click-and-collect order fulfillment. Integration was easy, and Pushy has consistently achieved 99% to 100% notification delivery rates, month by month."

"As the pioneer of a super app model, Gojek is designed to create value for everyone in our ecosystem: our consumers, driver partners, merchant partners and business partners. For our merchants, we want to be the growth partner by providing end-to-end business and operational solutions, and Pushy has been a reliable tool to support us delivering this goal."

"Our solution requires immediate delivery of time-critical alerts in response to printing device failure. After switching from FCM to Pushy, we have witnessed an increase in immediate notification delivery rates, ensuring our clients are aware of any uptime issues with our devices in real time, as they occur, and not minutes or hours later."

"Integration with Pushy was easy, affordable, and the service highly reliable and fast for delivering push notifications to our in-store personnel, in real-time, to speed up order processing. Implementing Pushy Enterprise in our retail solutions has helped us meet our customer SLAs."

"We implemented Pushy for its lightning-fast notification delivery, as we need to send notifications to partner hotel staff in real time, providing guests the best possible stay from a service and facilities perspective."
Reliable notifications at Scale
9.7M+
Notifications sent per day
48M+
Devices on our platform
Try our demo
Witness the speed and reliability of our platform without writing a single line of code
Give it a go