Got Feedback?
---
We'd love to hear what you have to say about our documentation. Let us know how we can improve it.
Need Help?
---
Check out our support page for answers to common questions and feel free to contact us, we'd be glad to help!
Create an App
---
The first step involves signing up and creating your first app on Pushy.
If you have already created your app on Pushy for another platform, simply configure your existing app with your Web Push Hostname in the App Settings tab and proceed to the next step.
Sign up for free to send unlimited notifications to up to 100 devices
Note: You can upgrade to our Pro plan at any time by setting up a payment method in the Billing page.
---
Create an app and fill in your app's Web Push Hostname: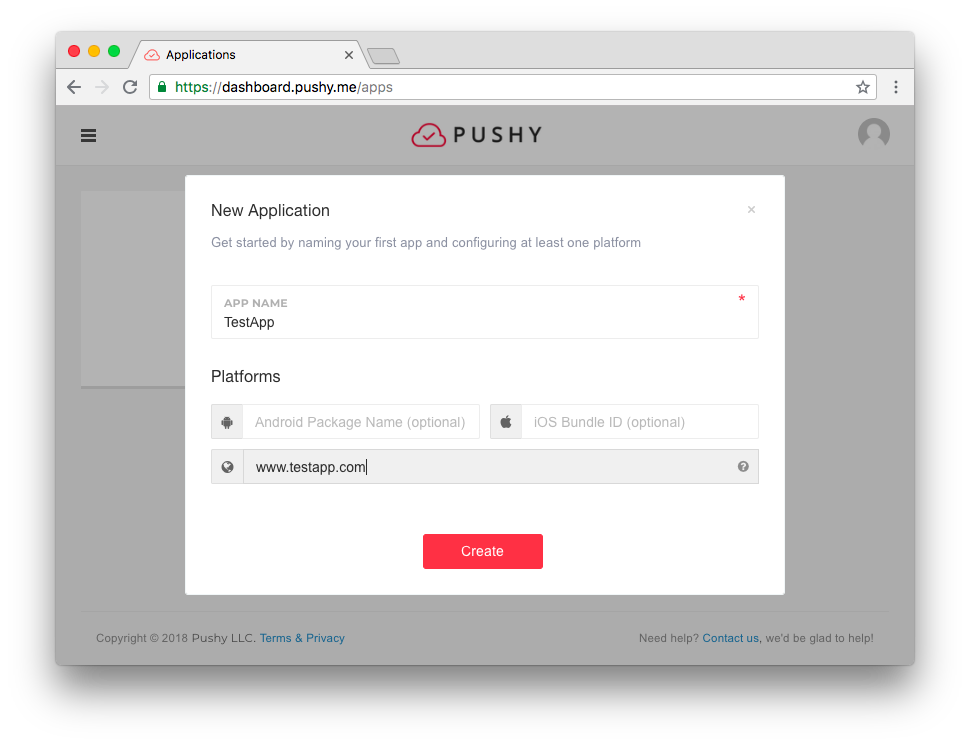 Note: Optionally configure other platforms by filling in their respective app identifier fields.
---
Click Create and proceed to the next step.
---